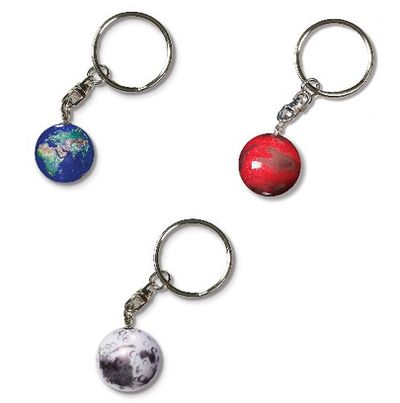 Earth & Moon Keychains
SKU: SHA615
Keeping keys together will always be important, and there is no better help than our Earth or Moon Keychain!
1" (25mm) diameter keychain
The silver-plated swivel allows them to spin freely
The 25mm Earth, Mars and Moon is drilled, then the post is glued in with a super epoxy
The geographic art is expertly kiln fired at over 1000 degrees, creating an all-glass masterpiece that will last a lifetime!
A portion of the proceeds goes to support environmental organizations and inspire world peace.
Handmade in the USA - Select yours below!