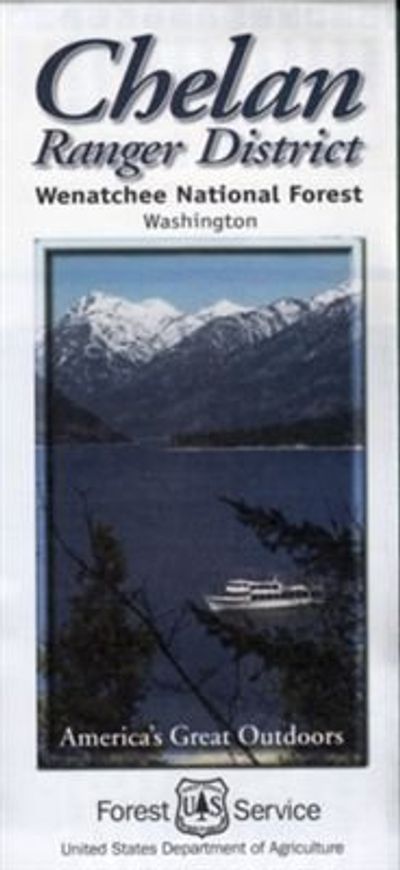 Chelan Ranger District Map - Wenatchee National Forest - WA
SKU: NFWACHERD

US Forest Service Map for the Chelan Ranger District in the Wenatchee National Forest. Also includes part of the Glacier Peak Wilderness.

Map features include: Contour lines, forest service roads, campsites, picnic areas, trails, boat launches, fishing areas, OHV areas. Many places names, rivers, creeks, glaciers, mountains.

Two sided topographic map of the Lake Chelan area with 100 foot contour intervals.