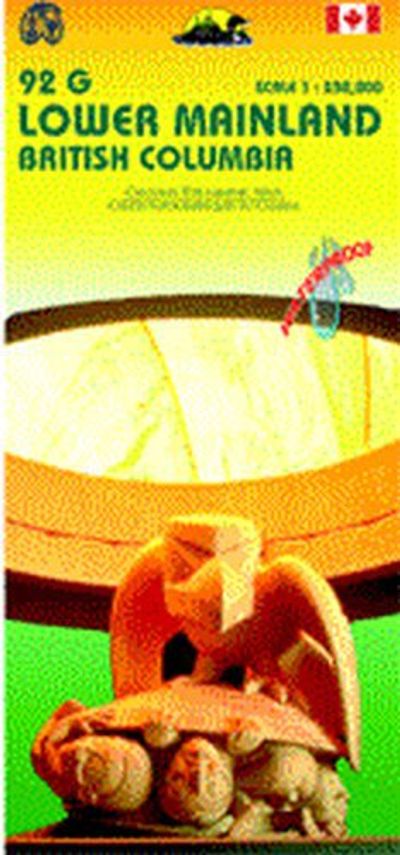 Lower Mainland, BC Map by ITM
SKU: ITMBCLOWER
Topographic w
aterproof map of the British Columbia's Lower Mainland including the Richmond & New Westminster areas.
The area of coverage is from Everett (just north of Seattle) to north of Pemberton, and from Victoria in the west to Chilliwack in the east on the one side, and a detailed 1:50,000 topo map of the Richmond/New Westminster/Surrey/Langley outer urban areas of Metro Vancouver.
The Lower Mainland portion is particularly useful, in that it includes the east coast of Vancouver Island, from Victoria to Nanaimo and west to French River, all of the Gulf & San Juan Islands, most of the Sunshine Coast, and all of Garibaldi and Golden Ears Parks.
The Richmond to Langley side of the map consists of two 1:50,000 government topographic maps merged together to cover all of 92G2 and 92G3 areas.