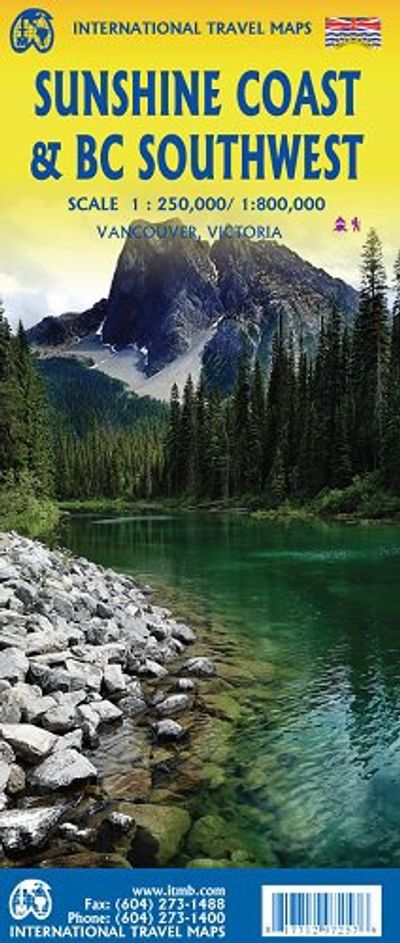 Sunshine Coast SW British Columbia Travel Map l ITM
SKU: ITMSUNCOAST

The Coastline of our friendly neighbor to the North and Canadian Province, British Columbia, can be long and varied.

The part just north and west of Vancouver is best known as the Sunshine Coast.

With it's rugged mountain ranges and deep forests, road-building is impractical for much of the interior. Communities like Gibsons, Sechelt and Powell River are joined together by Highway 101 and ferries. For the Kayakers, you'll have countless fjords to explore to take you into the wilderness and for the hikers former loggings roads that are commonly used as trails.

This two sided map uses the Strait of Georgia as it's middle marker. Side A covers the mostly unpopulated and wild Bute Inlet leading to Waddington Glacier and the vast Homathko Icefield.

Side B covers Southwestern BC including all of Vancouver Island and the south interior over to Nelston and north to 100 mile house.

Includes detailed insets of Vancouver and Victoria!