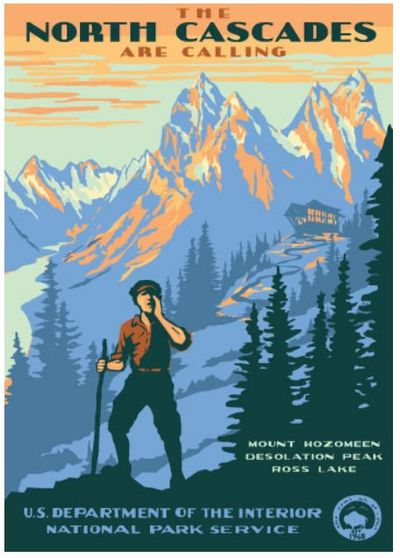 North Cascades WPA Poster
SKU: RANNCP
This WPA Poster of the North Cascades National Park was designed with 2 people in mind: The one and only Fred Beckey, an a
merican rock climber, mountaineer and author, who made hundreds of first ascents, more than any other North American climber, and Jack Kerouac, an acclaimed author and poet.
Kerouac spent 63 days at the Desolation Peak lookout which inspired his books
Desolation Angels
and
The Dharma Bums
.
Pictured in the poster is the lookout itself with its long and windy switch backs, Mt. Hozomeen behind and Ross Lake far below.