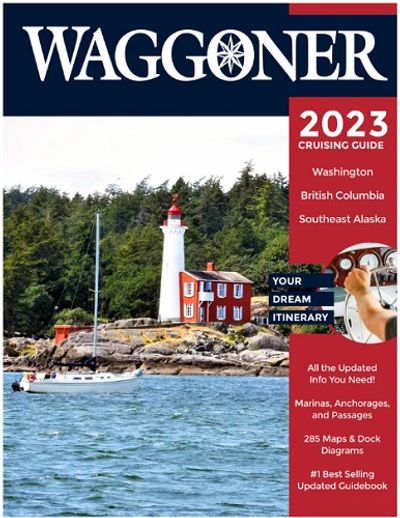 Waggoner Cruising Guide 2023
SKU: FEPWAGGD

The 2023 Waggoner Cruising Guide is here!

This is a complete boating reference for marinas, fuel docks, anchorages and course plotting.
Overview maps help in trip planning, harbor maps give the detail needed when coming in to port. Interspersed advertisments provide more information on local resources. This book is updated frequently to ensure accuracy, and is jam packed with information for the marine traveler.

440 pages.
Spiral Bound
The area of coverage is extensive: Puget Sound, the San Juan & Gulf Islands, Princess Louisa Inlet, Desolation Sound, the West Coast of Vancouver Island and the Inside Passage to Prince Rupert.