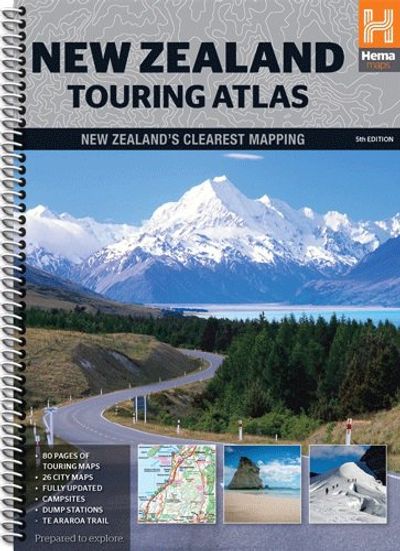 New Zealand Touring Atlas l Hema
SKU: HEMNZAT

New Zealand Road Atlas
Easy to use atlas for when you want more detail than a folded map! Shows roads, towns (index in back), places of interest, 26 city maps, a distance chart, parks, lakes and icons for places that have campsites, gas stations, information centers, etc.
144 pages, spiral bound.