Alsace Lorraine Regional Map l Michelin
SKU: MIC516
Michelin Map # 516 - Road Map of Alsace Lorraine Region in France
Color shading is used to illustrate changes in elevation, roads are clearly marked, shows service stations and speed cameras and also includes a time/distance chart.
Includes insets of Metz and Strasbourg. Extents of area covered: Strasbourg, Thionville, Bar-le-Duc and Mulhouse.
With impeccable road detail, scenic routes and shaded relief - this map is essential for planning!
Michelin has existed for over 100 years now. Today, their maps offer some of the best detail on where to go, how to get there, where to eat and where to stay.
Their products deliver the same promise of quality and consistency we expect from them as one of the world's most trusted brands.
Price each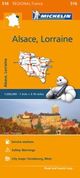 Quantity

Quantity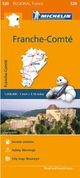 Quantity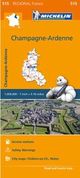 Quantity

Quantity

Quantity