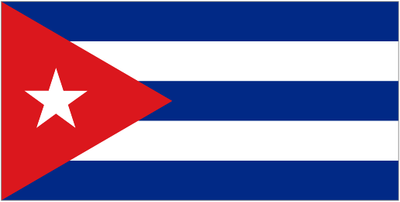 The three blue stripes on the Cuban flag represent the three old divisions of the island. Though the government has changed several times, Cuba still flies its flag designed in 1849 when it was first sought liberation from Spain.

This colorful flag is 3' by 5' and printed on lightweight polyester, perfect for indoor display.

The flags also have bronze colored grommets for easy hanging.