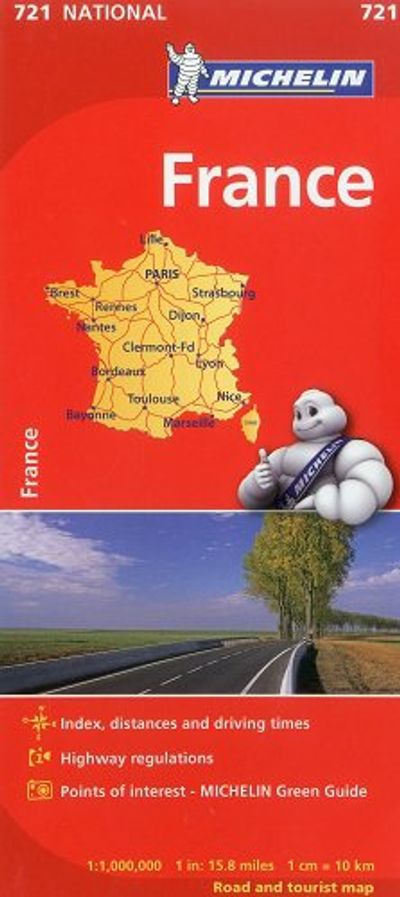 France Travel Map l Michelin
SKU: MIC721
Michelin Road Map #721 of France is single sided and enclosed in a cardstock cover to make the map more durable.
Color shading is used to illustrate changes in elevation, and there are insets of Corsica and of driving times between major cities on this France Road Map.
There is a place name index included on this Road Map of France, along with valuable web addresses and phone numbers for driving and weather conditions.
With impeccable road detail, scenic routes, clear country boundaries and shaded relief - this map is essential for planning!
Michelin has existed for over 100 years now. Today, their maps offer some of the best detail on where to go, how to get there, where to eat and where to stay.
Their products deliver the same promise of quality and consistency we expect from them as one of the world's most trusted brands.