Spain South Rail & Road Travel Map l ITM
SKU: ITMSPAS

While Spain is the most visited travel destination in Europe, for some reason no one has published a rail map of the country - until now that is!

ITM has graced us with this map covering the South half of Spain from Portugal and the Atlantic to Menorca and as far North as Madrid / Toledo.

This map is two sided, with Side A concentrating on the SW portion of Spain with an inset of the Canary Islands, and Side B on the SE area.

It should be noted that this map definitely emphasizes Train Travel, but all roads and physical features are naturally included, as well as Historic Sites, Museums, UNESCO, Camping Sites and major attractions.
Price each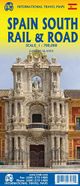 Quantity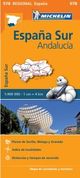 Quantity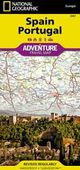 Quantity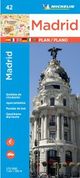 Quantity

Quantity