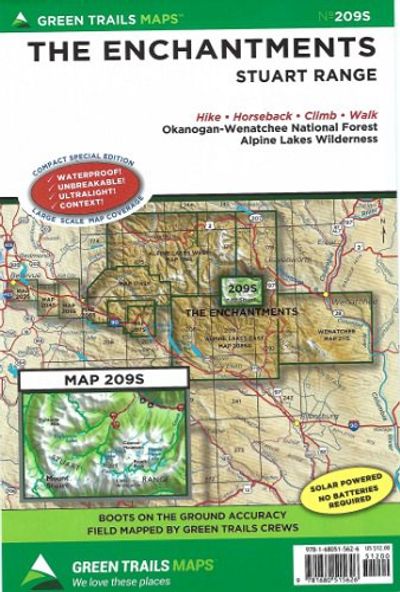 The Enchantments Special Series Hiking Map
SKU: GRE209S - Folded

While Green Trails has published a map of the Enchantments 209S before, they've reprinted it as a Special Series map so it's folded and waterproof. Much easier to backpack with!

As always, Green Trails Map show the most current trail, road and access information to National Forests, National Parks, State and Local Parks and other public land.

Coverage on this map includes: Okanogan-Wenatchee National Forest; Alpine Lakes Wilderness, Mount Stuart, Colchuck Lake, Upper Snow Lake and Lake Stuart.