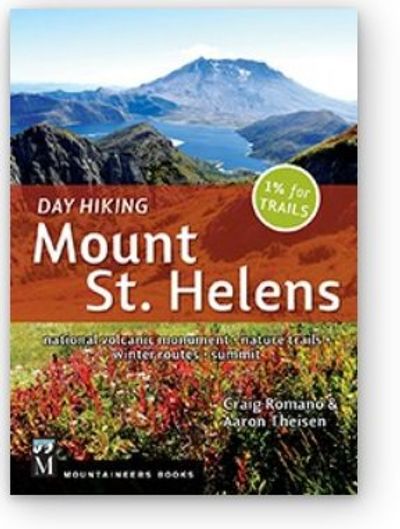 Day Hiking Mount St Helens
SKU: -9781594858482

Created by the Mountaineers Book Club and authors Craig Romano and Aaron Thiesen, this addition to the Day Hiking Series covers Mount St Helens. This guide book includes photos, maps, descriptions and driving direction to all the longer trails and indiates camping sites and even link hikes for multi day adventures. It also includes a new feature with hikes of less than 3 miles.

It's organized according to the mountain's aspects - east side, west side, south side and north side - which is how many explore it.

** Mountaineers Books designates 1% of sales toward volunteer trail maintence. For this book, the 1% is going to the Washington Trails Association (WTA).