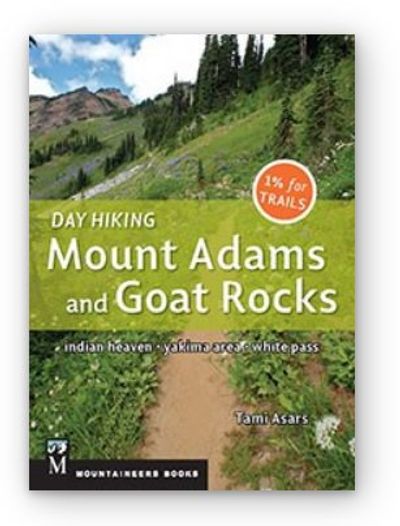 Day Hiking Mt Adams & Goat Rocks
SKU: -9781594857645

While Mount Adams might not be your first one that comes to mind when you think of our majestic mountains here in the Northwest, it's certainly treasured. The Goat Rocks is also a favorite area for those serious hikers and backpackers alike.

This Day Hiking guide book written by local author Tami Asars provides routes to 81 best day hikes throught the region and also includes the Indian Heaven Wilderness, White Pass, the east and north area of Yakima as well as a few hikes in the Tatoosh Wilderness!

** Mountaineers Books designates 1% of sales toward volunteer trail maintence. For this book, the 1% is going to the Washington Trails Association (WTA).