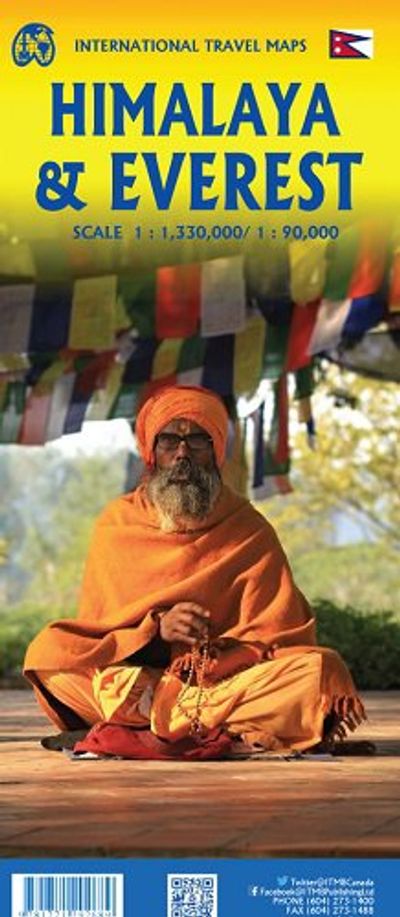 Everest & Himalaya Climbing Map l ITM
SKU: ITMEVEHIM

ITM has updated their Travel / Road Mount Everest and Himalayas Map!

This dual sided map will have a zoomed in shot of the Himalayas on Side A. Focusing on Sagarmatha National Park, the North Boundary will include the Everest Base Camp in China while the South Boundary will stop at Lukla.

On Side B, it's a regional map of Nepal including insets of Kathmandu City and the Valley. It will show the dispusted boundaries with India / China and Climbing Routes, Trekking Roads and Hiking Routes.

It also have topographical contour lines and shows the Silk Road!

Mountain Peaks are clearly named and highlights Temples, UNESCO Heritage Sites and Historic Settlements.