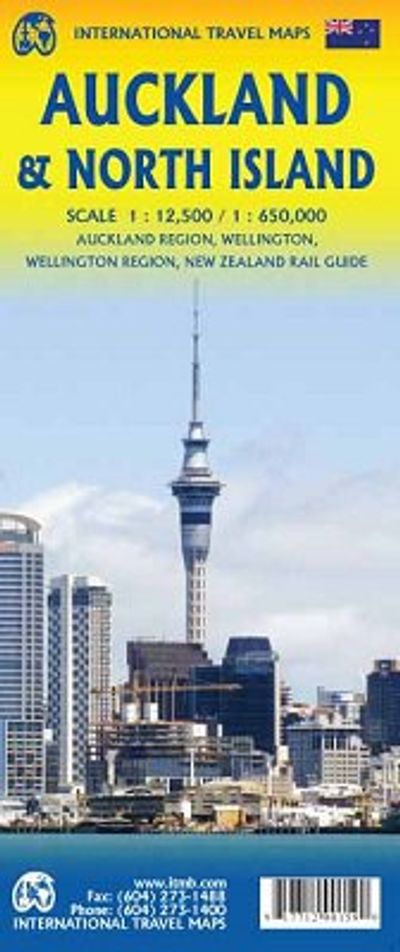 Auckland & North Island Travel Map l ITM
SKU: ITMAUCKLAND

Published by ITM - This two sided map of New Zealand is incredibly detailed.

Side A is a clearly labeled Street Map of Auckland with places of interests, a street index, an Auckland Transit Guide and small insets of Christchurch & Wellington included.

Side B is a regional map of the North Island of New Zealand showing major and minor roads (for even more adventures!), beaches, golf courses, campsites, surfing locations and more.

Folded, Compact and Easy to Travel with. Perfect for planning!