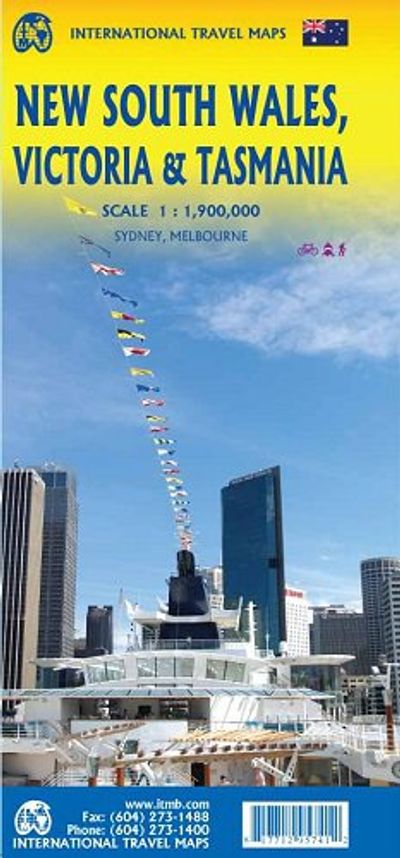 New South Wales & Victoria Travel Map l ITM
SKU: ITMNSWVICTAS

With ITM creating this Travel Map of New South Wales - their regional map series of Australia has been completed!

Known as the most densely populated part of Australia, NSW and Victoria stretches from Lismore in the Northeast to the Tasman Sea in the South. This Map also includes Tasmania, Australia's only island state, in great detail.

Includes two large insets of Melbourne and Sydney. You'll also find wilderness campgrounds, recreational vehicle parks, airports, petro lstations in more remote parts of the states, world heritage sites (UNESCO) and National / State parks and a host of points of interest.
Price each
Photo
Description
SKU
Units
Price
Qty
27" x 39" / 1:1,900,000
ITMNSWVICTAS

Add to cart

You Might Also Like:

Photo
Description
SKU
Units
Price
Qty

Brisbane & Queensland Travel Map l ITM




27" x 39"/ 1:10,000 & 1:2,800,000

ITMBRISBANE

Add to cart

Australia Travel Map l Michelin




51" x 39"|1: 4,000,000

MIC785

Add to cart

Australia Travel Map by National Geographic




37" x 26"|1:4,250,000

TRA3501

Add to cart

Australia East Travel Map by National Geographic




37" x 26"|1:1,970,000

TRA3502

Add to cart

Australia 4WD Handy Road Atlas l Hema




7.25" x 10"

HEMAUSAH2018

Add to cart