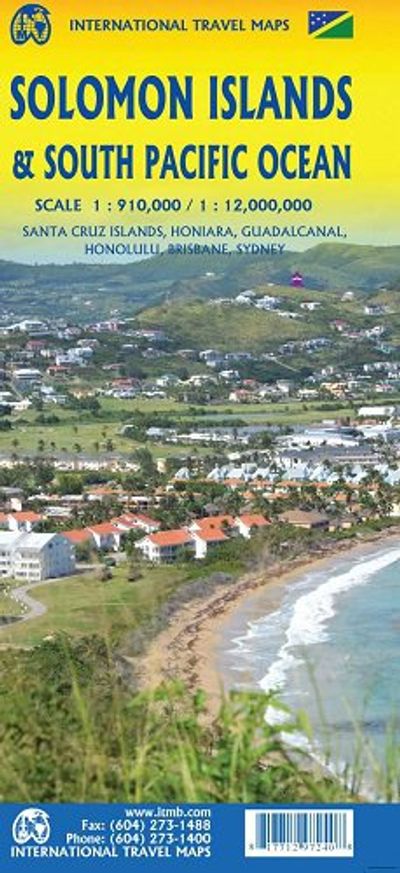 Solomon Islands South Pacific Ocean Travel Map l ITM
SKU: ITMSOLISL

Published by ITM - this Travel Map covers the Solomon Islands, a popular destination of the South Pacific Ocean!

Side A shows Guadalcanal and an inset of the capital, Honiara and other islands made famous by WWII - Choiseul, New Georgia and Santa Isabel. The Santa Cruz Islands also are shown as an inset.

Side B is a new projection / region for ITMB to be mapping - the entire South Pacific showing cruise routes ranging from Hawaii to New Zealand, from New Guinea to the isolated Pitcairn Islands.

Includes inset maps of Honolulu, Sydney and Brisbane.