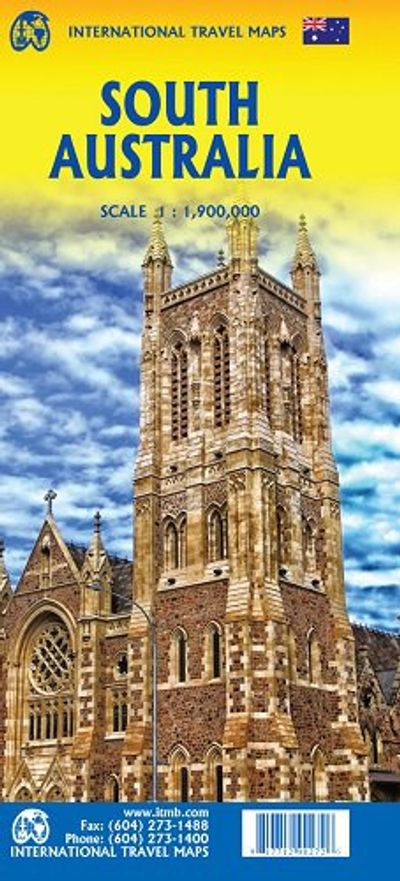 South Australia & Northern Territory Travel Map l ITM Maps
SKU: ITMSAUSNT

Covering the "Middle States", ITM has published this map of South Australia and Northern Territory to provide better coverage of these parts at a better scale than a country / continent (?) map could provide!

South Australia is typically thought of as 2 parts; Adelaide and the arid Northern Portion. You'll find the road network is well developed running East to West and typically Northern roads tending to be gravel or dirt (such as the Birdville Track). Most North-West roads run through land ceded to aboriginals and require permits.

The reverse side of this map covers the Northern Territory. While it's state like, it's not legally a state. Visitors typically drive the North to South Highway from Darwin through Alice Springs to Southern Australia.