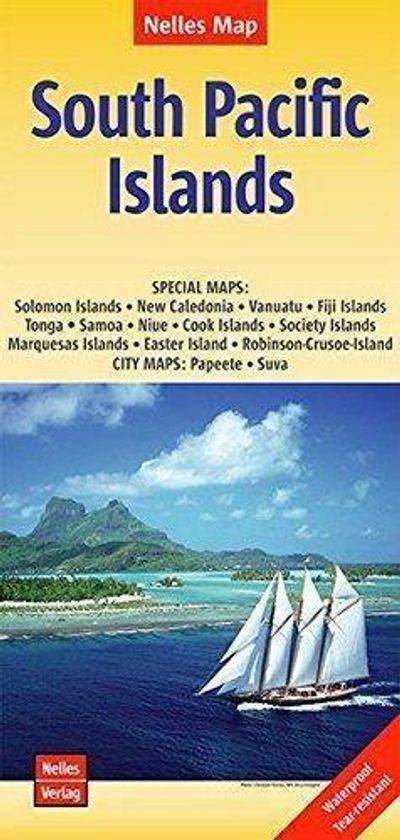 South Pacific Islands Travel Map by Nelles
SKU: MAPNELPACISL

Folded travel map of the South Pacific Islands.

Half of one side is a map of the ocean depicting where the islands are at 1:13,000,000.

Surrounding the map and on the back are detailed insets of various scales of: The Solomon Islands, New Caledonia, Vanuatu, Fiji, Tonga, Niue, Cook Islands, Society Islands, Marquesas Islands and Easter Island.

City maps of Apia, Papeete and Suva.