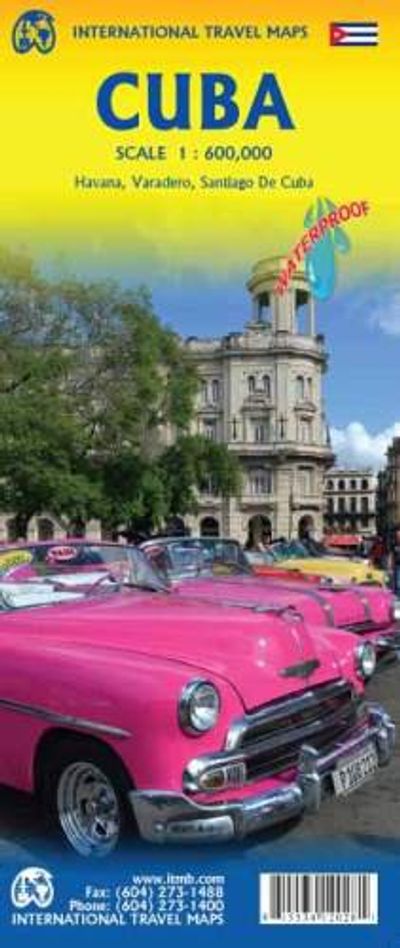 Cuba Travel Map l ITM
SKU: ITMCUB

ITM has updated their Travel Map of Cuba! The country is slowly awakening and tourism is increasing faster everyday.

This Map is incredibly detailed with points of interests clearly labeled, an extensive road network marked, and railways / ports designated.

The Island is splited East to West on this Map. Side A focusing on the East while the reverse Side B is the West.
Includes a detailed street map of Havana and an inset of Santiago de Cuba.

Printed on Waterproof Stone Paper.