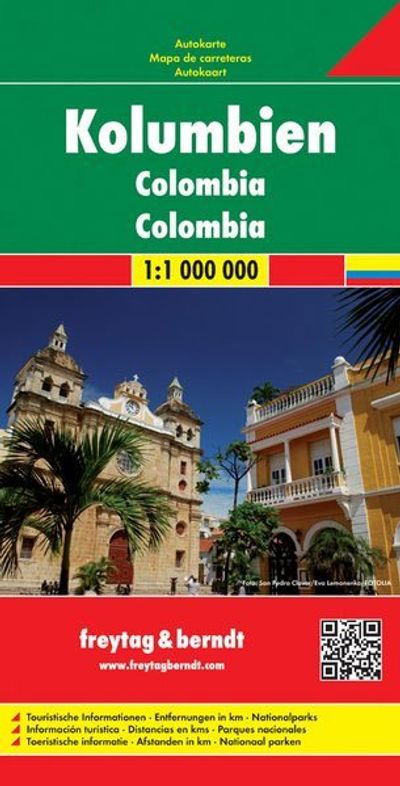 Colombia Travel Map l Freytag & Berndt
SKU: MAPFBCOLOMBIA


This map of Colombia published by Freytag and Berndt uses bold relief shading and coloring to show the country's topography.

It also highlights numeous places of interest that of course can only be found in Colombia!

The map is double sided, the North on the frontside with South on the reverse. The coverage will extend to Quito and even includes the western part of Venezuela.

The road network has selected local tracks and gives driving distances for the main routes. Scenic roads, Railways and domestic airports are marked as well.

Freytag and Berndt's iconic multilingual map legend can also be found on this map!