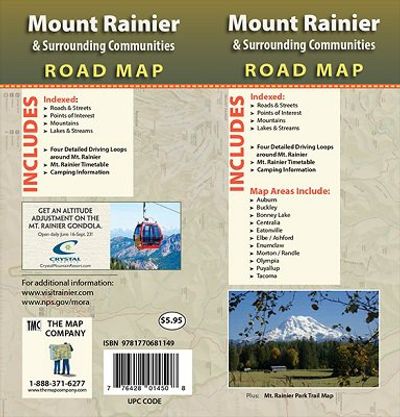 Mt Rainier & Surrounding Area Road Map l GM Johnson
SKU: GMJWAMTRAINIER

Published by GMJ - this Recreational Road Map covers Mount Rainier and the surrounding areas.

Side A will cover Mt Rainier proper with a detailed trail map and information about Rainier's history. Campgrounds clearly labeled and includes an index.

Side B will include the surrounding area of Mt. Rainier and stretches from Seattle, Kitsap, Olympia, Chehalis, Yakima, Ellsensburg, Wenatchee and Leavenworth.