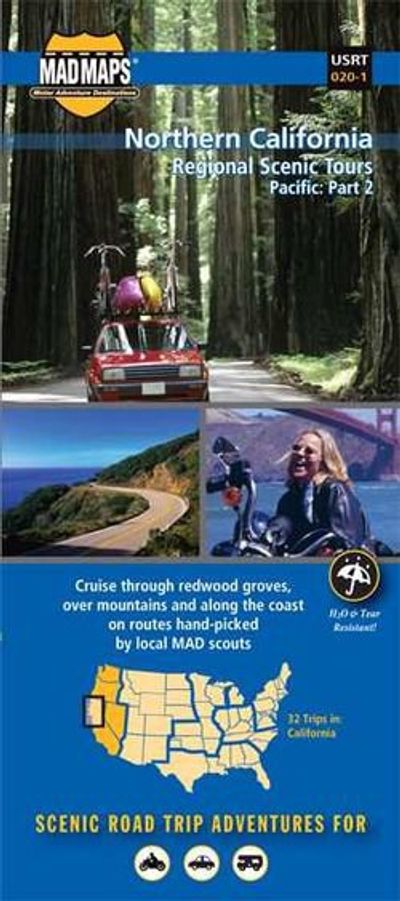 California Scenic Driving Maps (North or South) by Madmap
SKU: MADCAN

Drive the highways or the scenic two lane roads of California with these road & travel maps! Includes notes about roadhouses, roadside attractions, state parks and travel times. Waterproof and very durable.

The north map covers from Sacramento & San Francisco to the Oregon border.

The south map covers the rest of California and includes part of Nevada.