Chesapeake Bay Woodchart
SKU: MINCB

Wooden nautical chart of the Chesapeake Bay made of layers of carved birch wood to create a 3D bathymetric chart. The precision cut layers of wood illustrate the depths of the waterways and the shape of the Chesapeake Bay coastline. It comes complete with a solid wood frame that is ready to hang on the wall. Towns, rivers, islands, inlets and depths are noted.

The Chesapeake Bay Woodchart coverage includes: Washington D.C. Middletown, Baltimore, Easton, Salisbury, Lancaster, Potomac River, Pocomoke Sound, Elk River.



Price each

Quantity

1:200,000|53" x 36"|Paper
Quantity

Quantity

19" x 14.5" / With border~ 23" x 17.5"
Quantity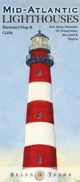 Quantity